Astralwerks and Ninja's New Album Features a Clever YouTube Licensing Fix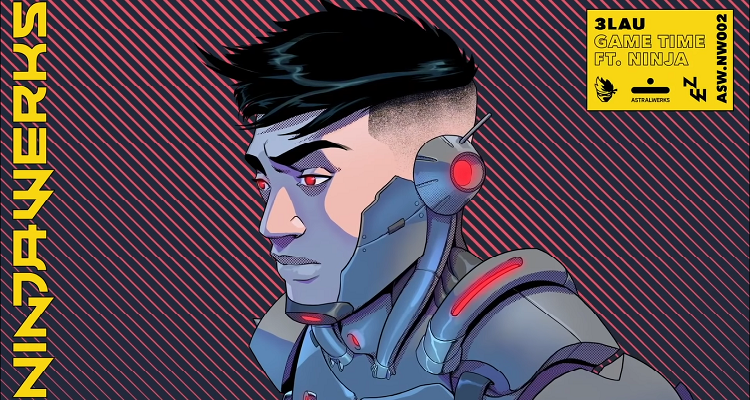 Ninja and Astralwerks wanted to avoid another YouTube imbroglio.
Last week, UMG's Astralwerks and Tyler 'Ninja' Blevins confirmed the full tracklist for Ninjawerks Vol. 1.  The 13-track collaborative "soundtrack to gaming" would feature a total of 15 EDM producers.  These include 3LAU, NOTD, Alesso, and Tycho, among others.
According to a new report, Astralwerks and Ninja dropped the album on major streaming services, but with two major twists.
First, on Spotify, the label and Blevins have linked to a playlist version of the album.  The playlist features the same 13 tracks tripled, totaling 39 total songs.
With over 20,000 followers as of writing likely streaming the song, this will lead to more in royalties from the platform.  3LAU's track from the album, 'Game Time,' also includes a performer credit for the gaming celebrity.  This means Blevins will earn direct royalties for listeners streaming the album multiple times.
According to Forbes, the new album also simplifies a major headache most streaming gamers face.
"Blevins alone will be licensed to use the 13 tracks as backdrop for his YouTube videos, simplifying the huge headache of music licensing that dogs many online creators."
Most streaming gamers face widespread licensing issues during their streams.  As they often play unlicensed music in the background, Twitch and other video platforms have cracked down hard on users.  Last June, for example, Twitch, an Amazon-owned company, suspended users for 24 hours after streaming unlicensed music.
An e-mail received by a top streamer read,
"This organization has asserted that it owns this content and that you streamed that content on Twitch without permission to do so.  As a result, we have cleared the offending archives, highlights, and episodes from your account and given you a 24-hour restriction from broadcasting."
Because of this issue, video streamers now face two choices – either stream royalty-free music, or don't play music at all during your live gaming session.
Blevins' new album seemingly rectifies this problem.
Toby Andrews, Astralwerks General Manager, explains,
"That was something that was really important to Tyler from the beginning.  He wanted to make sure the project could help backdrop the things he does every day."
---
Featured image by Astralwerks Records (YouTube screengrab).